Free Applicant Tracking System
To source talent and streamline the recruitment process.
Folk Flow is a free ATS, with no limits. You can use it forever, at no cost.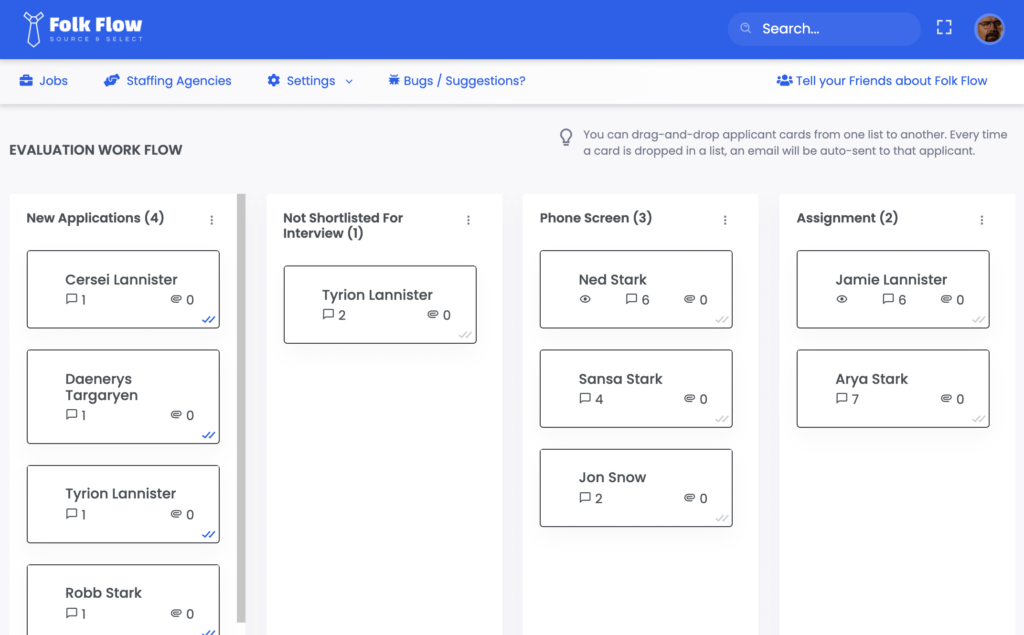 Why use Folk Flow Free ATS?
Thousands of companies around the world still use spreadsheets to track applications which are all received in the mailboxes cluttering them beyond recognition. Applicants fall through cracks while they are being evaluated by different members of the hiring team, all the while waiting to hear back on the status of their application.
Ensuring regular communication with the applicants is also time consuming and cumbersome. Folk Flow, the free ATS (Applicant Tracking System) of choice for growing companies, solves all these problems for the hiring team and makes the whole recruitment process streamlined and stress-free.
An attractive careers page
Create an attractive careers page on this applicant tracking system which you can link to from your website. A page where all your job vacancies would be listed.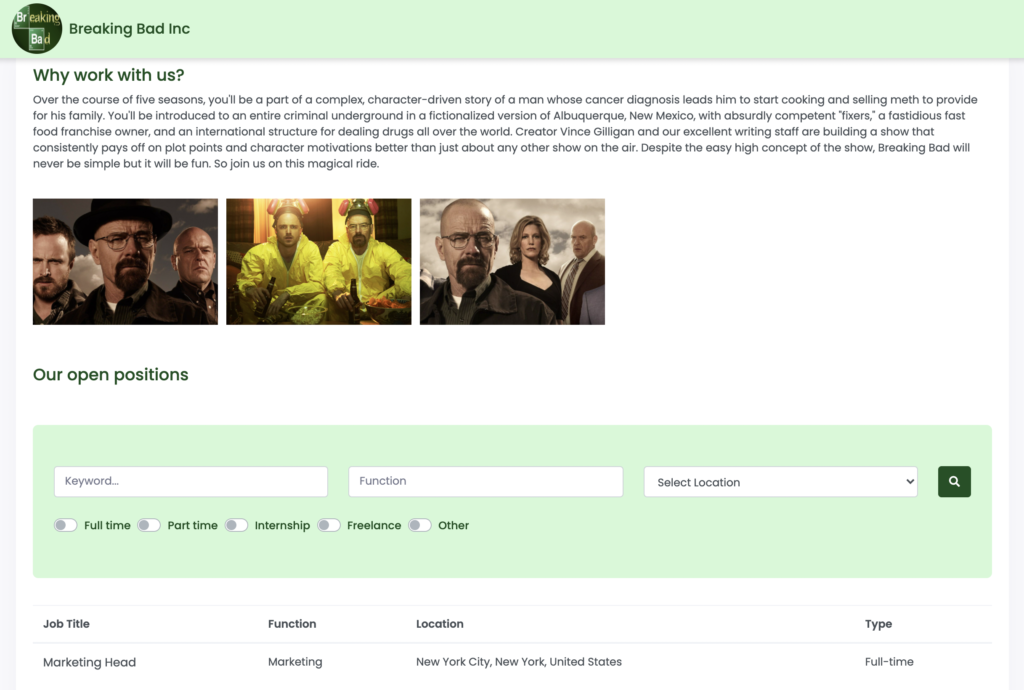 Job description on a shareable URL
This free ATS allows you to host your job description on a public url which can be shared with your network and staffing agencies to attract maximum number of applications. Applicant can read the requirements of the job and submit their application there.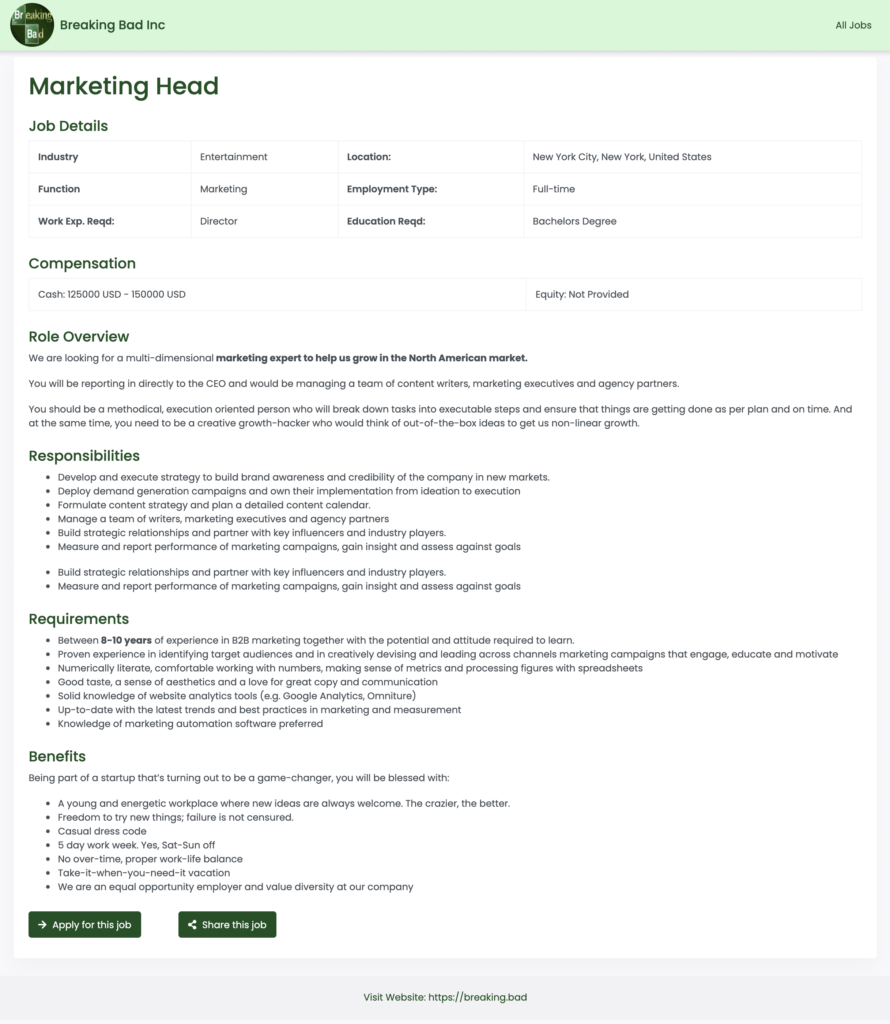 Collaborate to hire the best
Involve everyone on the hiring team in selecting the best candidate for the role. Assign responsibility of evaluation at each stage to a different member of the team. This free ATS allows it all.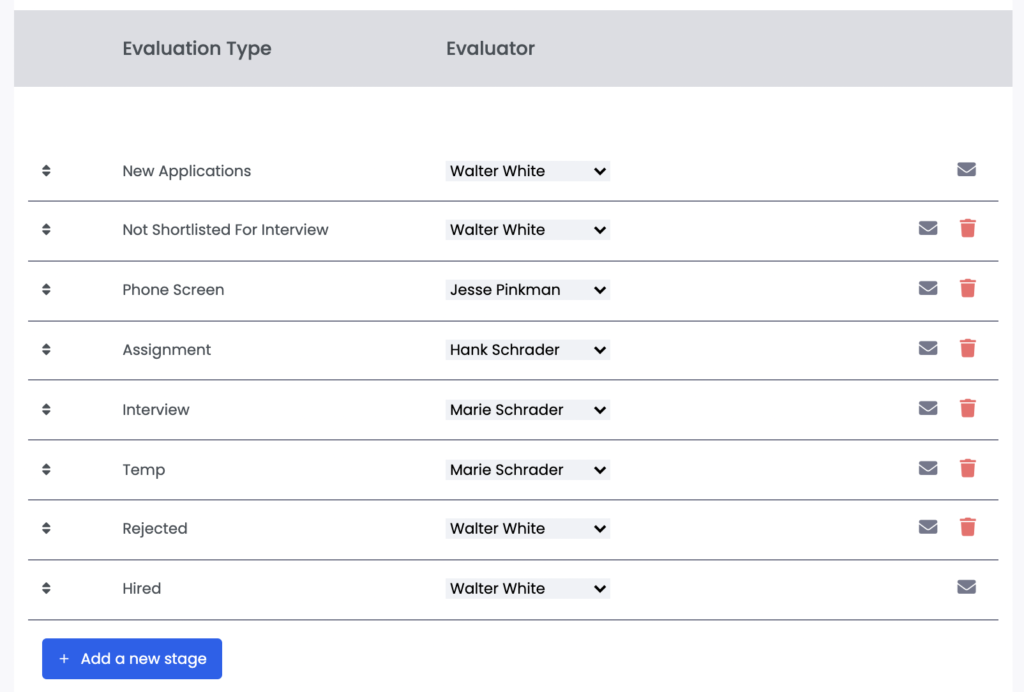 Prevent inbox clutter with this free ATS
Applications don't clutter your inbox, but instead arrive directly in the workflow of the application tracking software. Easily drag and drop to move the candidates to the next stage. Folk Flow is your recruitment CRM.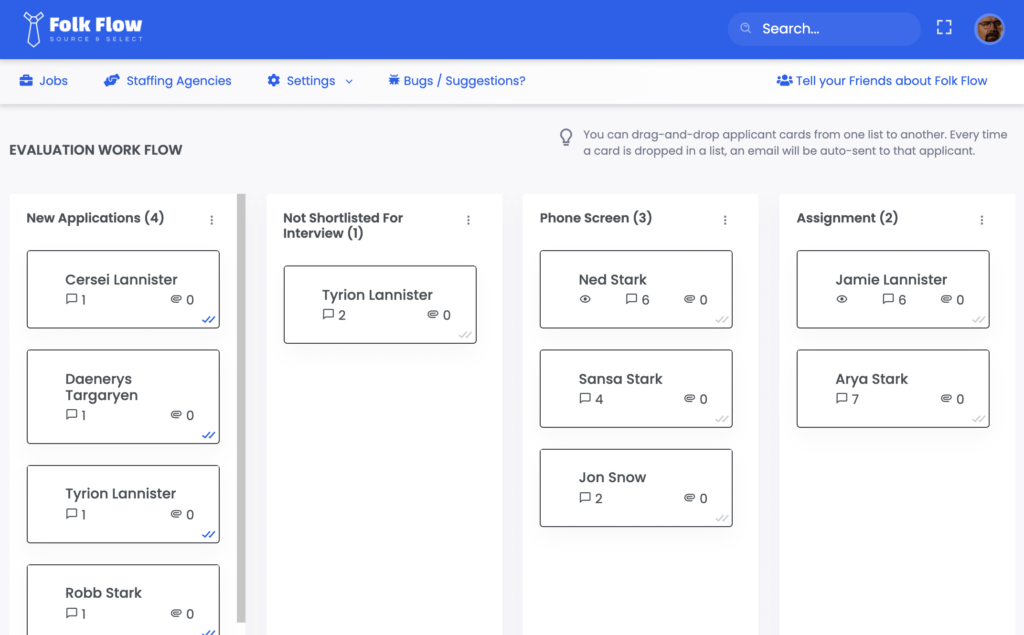 Unified applicant evaluation view
All the evaluation notes of each applicant, from different interviewers, are available in one single place on this free ATS giving every one on the recruiting team a full picture of the applicant including their profile, their assignments and the ratings given by other interviewers. Folk Flow makes application tracking a cake-walk, applicant management would no longer be a challenge.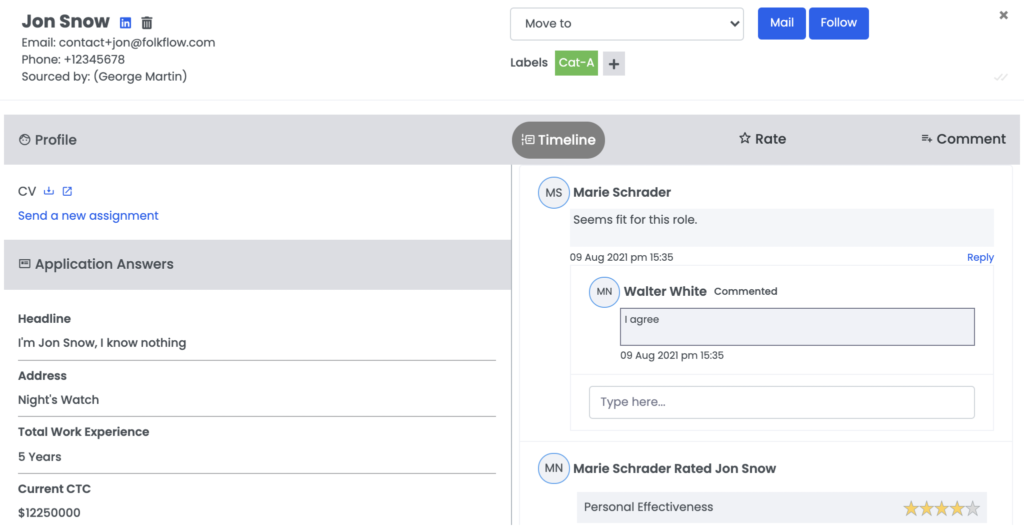 Folk Flow Free ATS auto-updates applicants
No more co-ordinating with applicants over phone and email. This free applicant tracking system automates this for you. It makes sure your applicants are auto-updated, at each step, on where they are in the recruitment process. Your applicants would love this applicant software.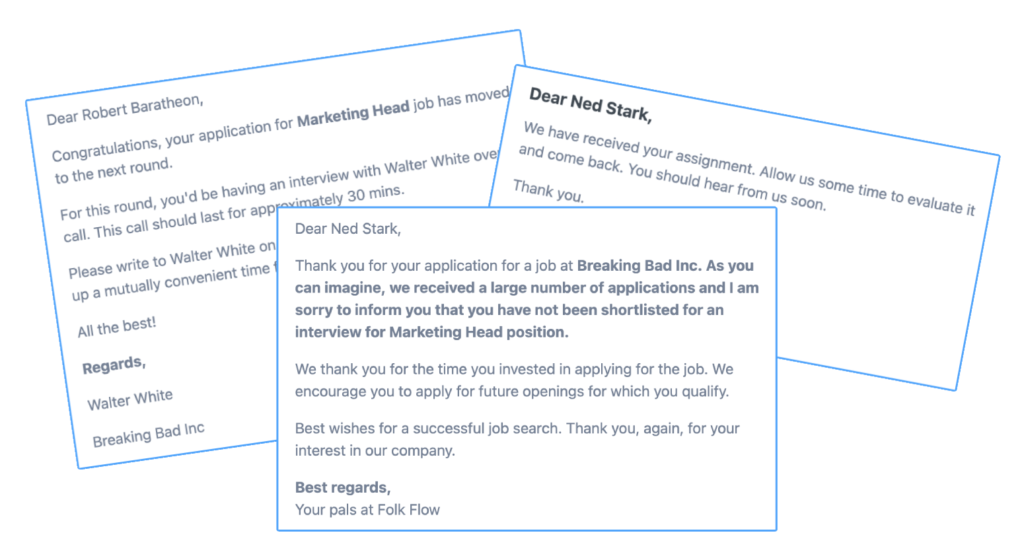 This free ATS also alerts the hiring team
Individual members of the hiring team are sent an email alert from the application tracking system whenever a new application is moved to their list for an interview. Your team would love you for making their lives easy.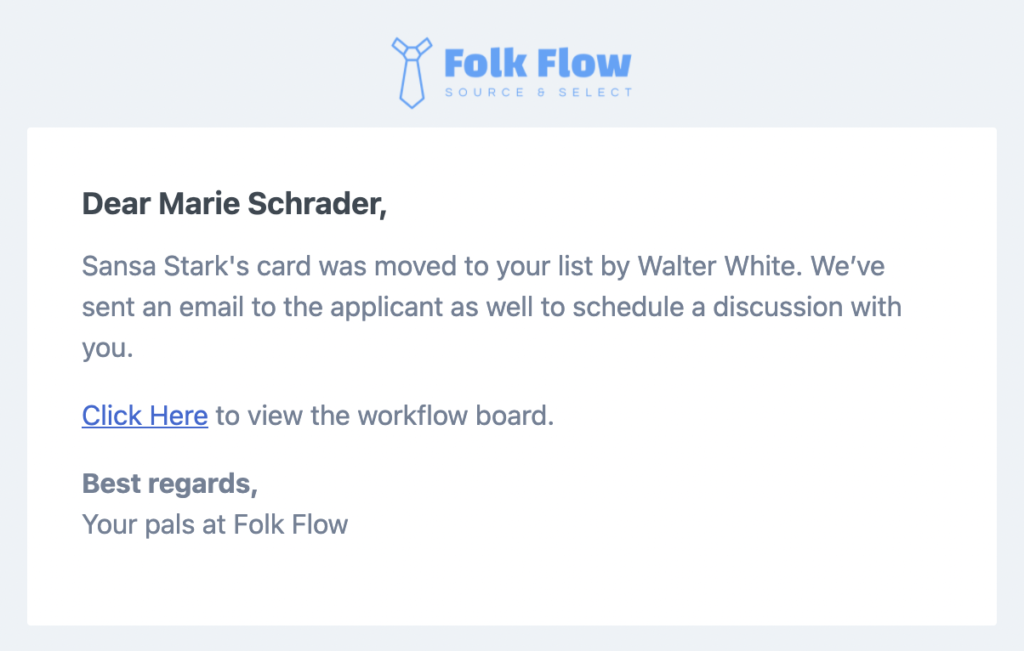 Auto-Update staffing partners
This free application tracking system makes sure your staffing agencies are also updated, at each step, on where their applicants are in the process. The recruitment partners will spend more time searching for the best candidates and less time on calling you for updates.
Requires no payment, no commitment