Tells you exactly where the applicants you supplied are in the evaluation process and notifies you every time their application status changes.
Folk Flow is free, with no limits. You can use it forever, at no cost.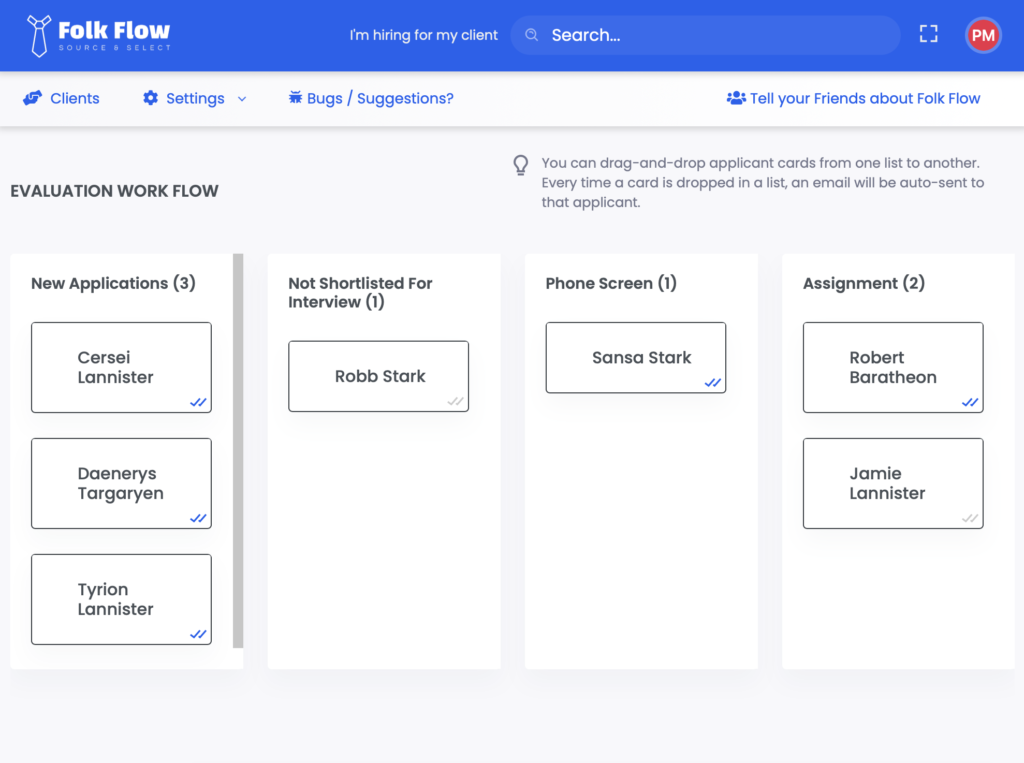 Why should Staffing Agencies use Folk Flow?
It's frustrating to follow-up with clients all the time to get to know the status of the candidates you supplied. Equally frustrating is to have to co-ordinate with candidates to schedule interviews.
Folk Flow, the ATS of choice for staffing agencies, solves these problems for the recruiters and makes the whole process streamlined and stress-free.
All your clients, in one place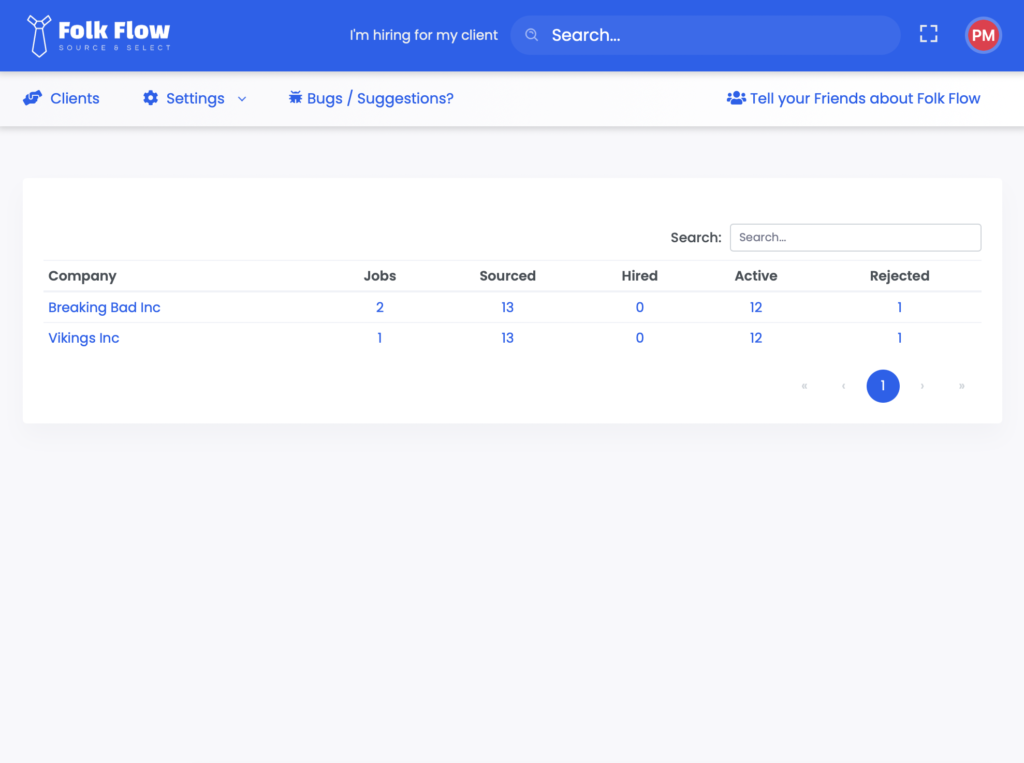 All the jobs, for each client, in one place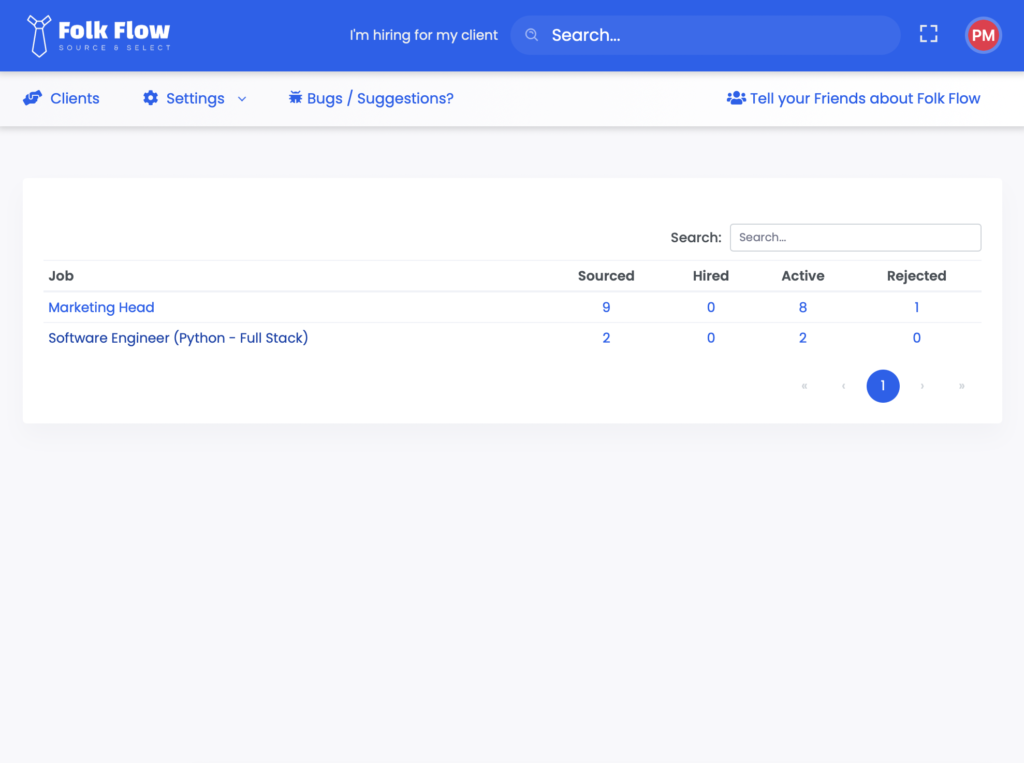 See live status of each applicant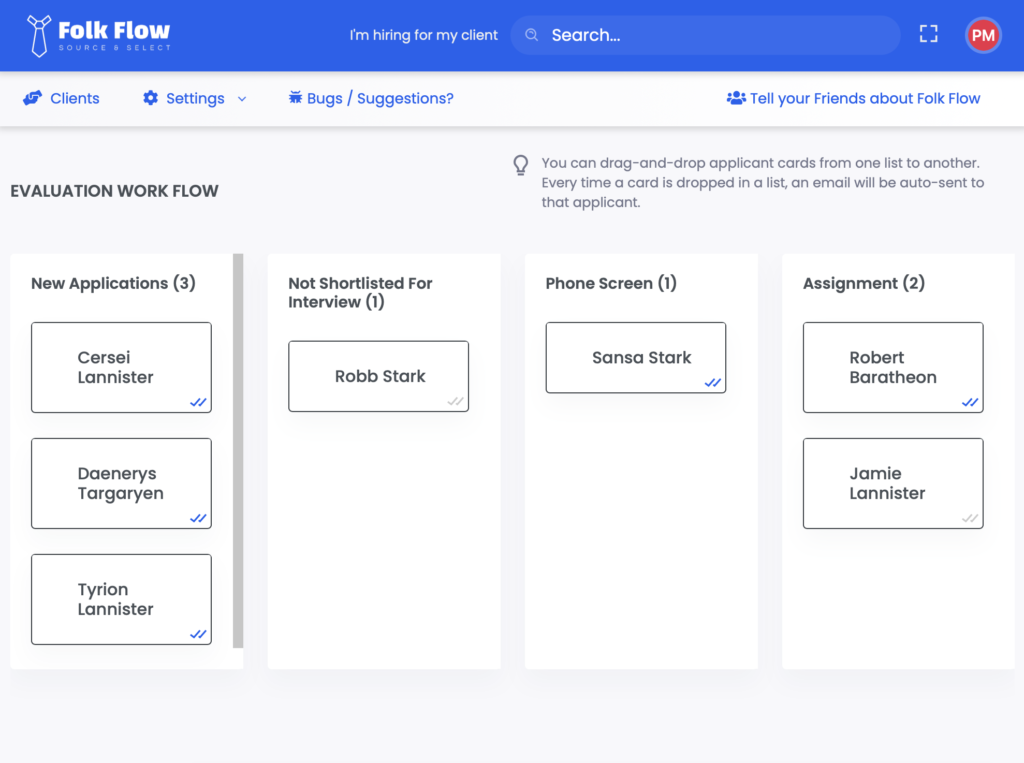 Get notified every time the status of an applicant changes
Requires no payment, no commitment